Museum
App Design
AR/VR – Autumn 2021
Assignment
Building off of augmented reality prototypes created in a previous semester for the Ohio History Connection, my team and I created an app that enriches the user experience for museum-goers. Our prototype offers a singular platform for the AR experiences to be stored, and addresses issues navigating both digital and physical spaces. The solution introduces four historical characters that serve as tour guides, blending digital spaces with the real world through interesting and informative backstories.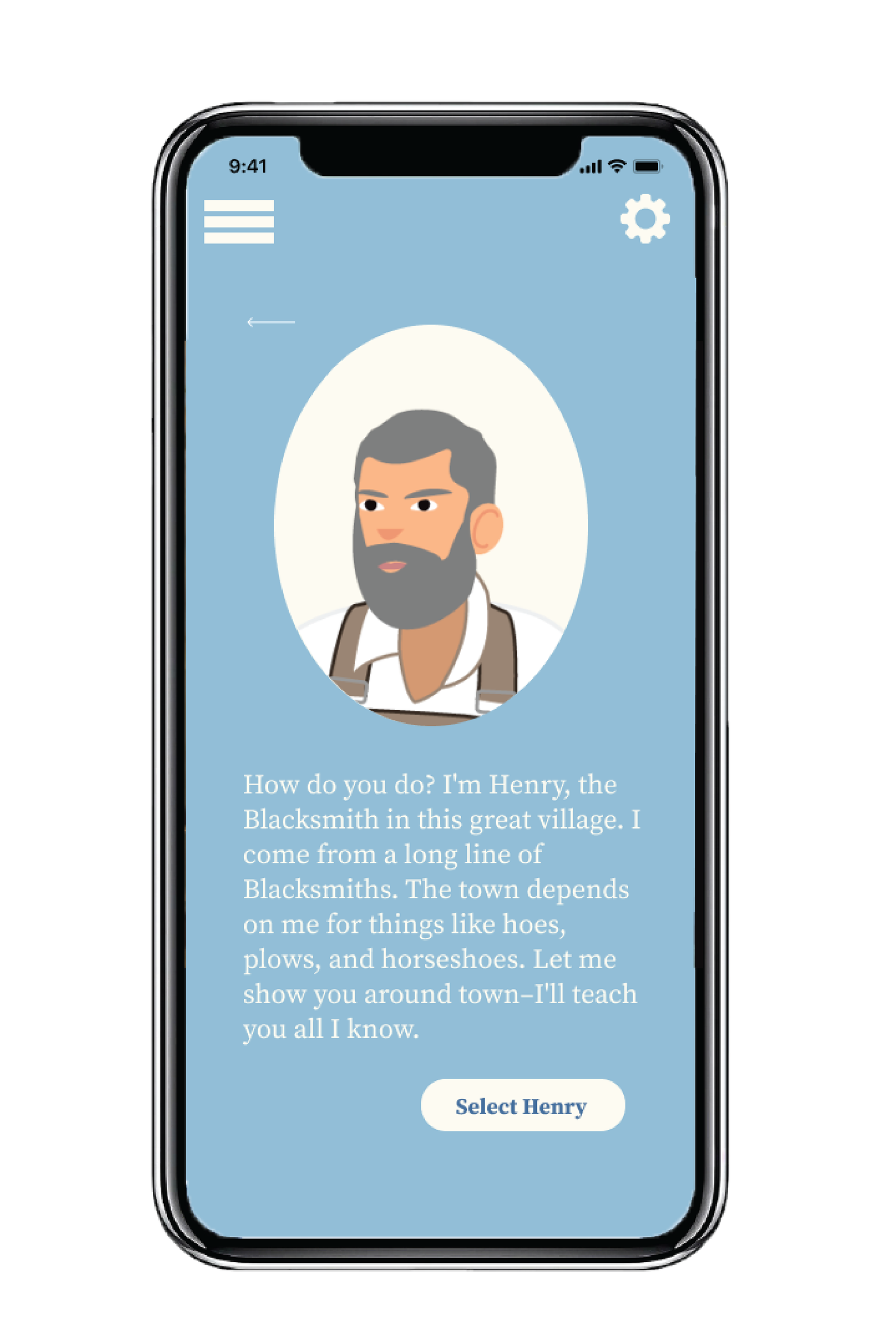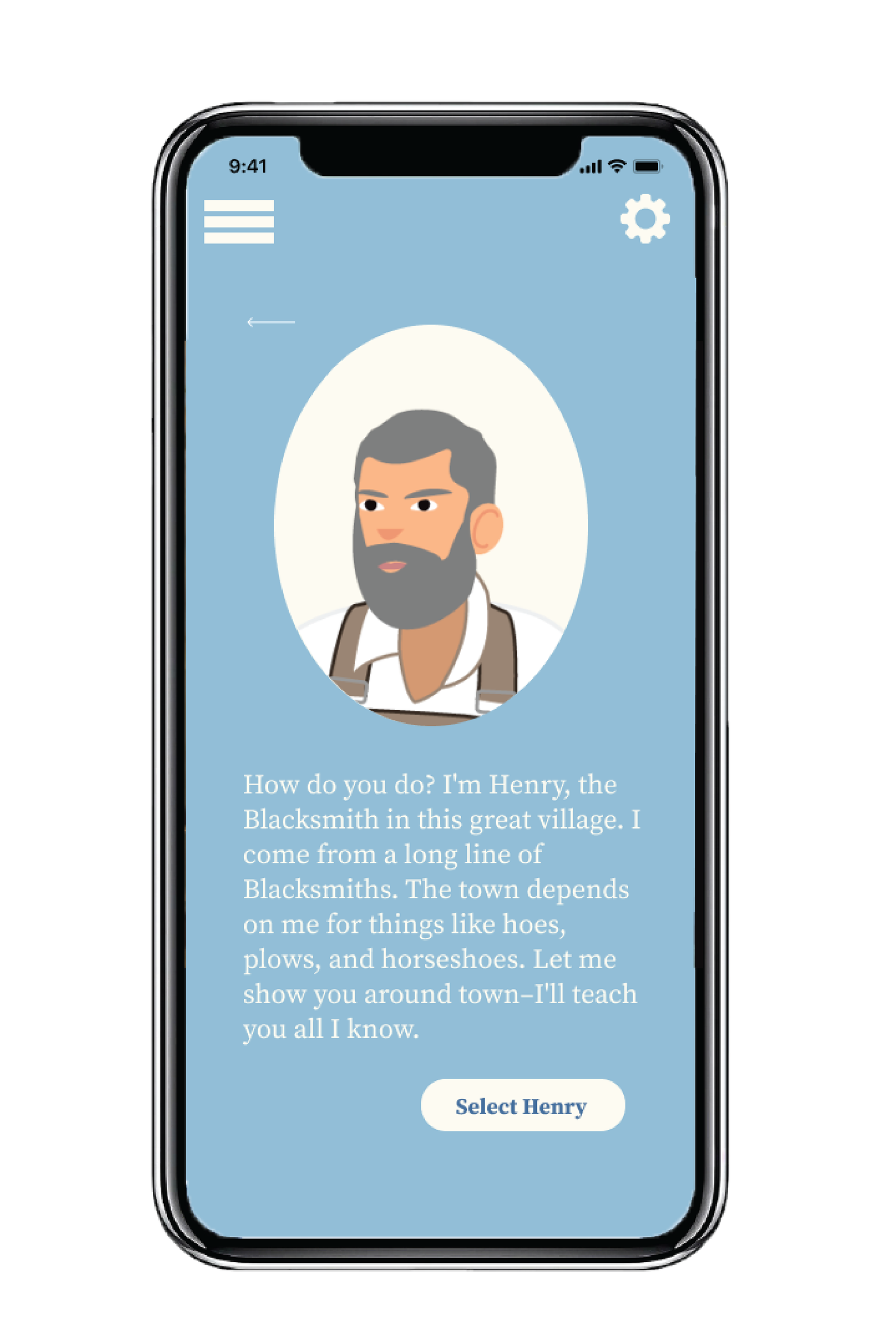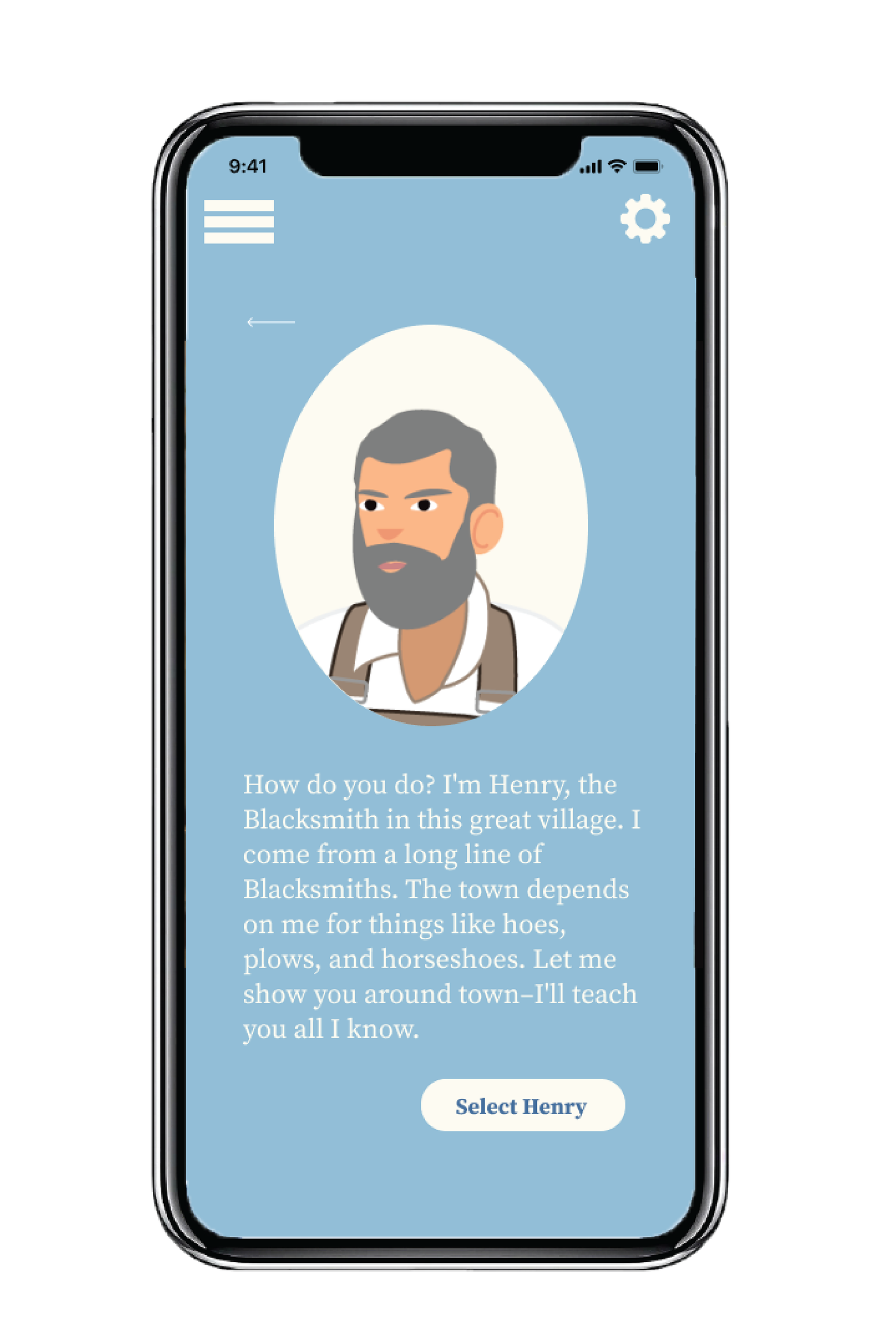 We were presented with four AR experiences to begin with. They were involved with pharmacy, blacksmith, barbershop, and Lustron home exhibits. We created characters pertaining to each individual exhibit, and developed storylines in which they traveled to every AR destination.
The following design proposal outlines research, implementation, and advertising for the developed prototype.